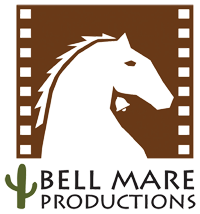 Home Page / About Us / BCStories (film shorts on the natural and cultural history of BCS)
Trudi Angell (Director and Production Coordinator) is an award-winning organizer of rural, sustainable tours in Baja California Sur. Since 1986 she has organized mule-pack trips to renowned World Heritage Rock Art sites and famous road-less ranches, missions and villages in the heart of the peninsula and along El Camino Real. She was Associate Producer for Corazón Vaquero, a timely documentary portrait of Old Californio ranch lifestyle. For over three decades she has explored the peninsula's historic routes by mule, learning outback lore from her vaquero guides.
How the Bell Mare Got Her Name
In March 2014 it was confirmed … our Baja California Sur vaqueros were invited to be the Special Guests in Elko Nevada, at the 31st National Cowboy Poetry Gathering, January 2015. We had less than a year to prepare for the trip, and we needed every minute of it!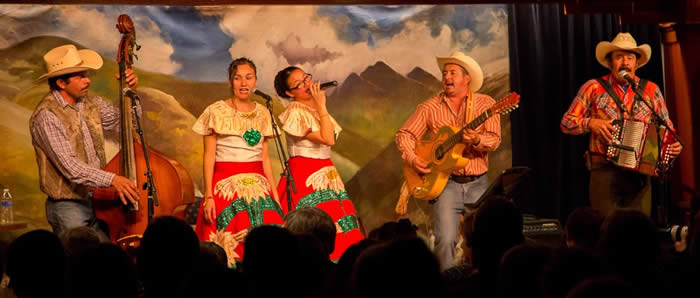 Some of our group of 8 had never traveled very far from their home ranch. A few had been as far north as Ensenada, and a couple of them luckily already had a Mexican passport and even a tourist visa to visit the US. None had computer or internet skills to unravel the messy business of filling out online forms for – well, anything. What they needed was a handler.
Long story short, with a little help from lots of friends we got those cowboys down to La Paz for their passports; up to Tijuana several months later for their visas; and in January maneuvered flights from Loreto and San Diego all the way to Salt Lake City, and on to Elko, Nevada. In the course of our travels… it was yo, Trudi, who was the designated driver, organizer, and command central as I imagined myself… "herding those cowboys along our trail to Elko".
However, it was Dario Higuera, in fine form one morning at breakfast in our hotel in Tijuana on the trip north for their visas, (just after the group's first plane flight and first elevator rides) who coined a better name for me than either "the Border collie", or La Arriera (the herder). La Caponera stuck for the next 4 months and throughout our 2 weeks of travel in the US. "Sigue la Caponera!' became the travel-cry of our band of vagabond vaqueros. "Follow the Bell Mare!" still fits.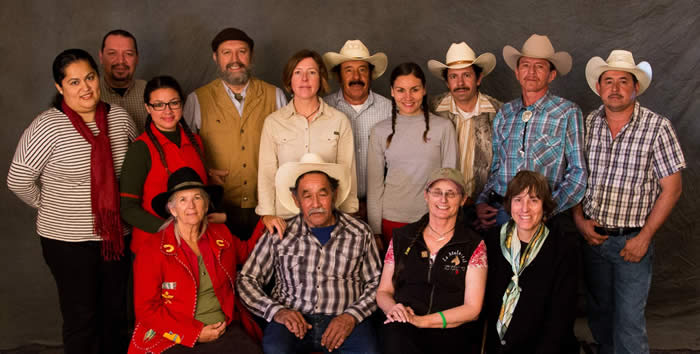 Top Row, standing: Karla Amao & Carlos Diaz Castro, museum designer; Duna Conde, singer; Prof. Fermín Reygadas - museum designer in Elko: McKenzie Campbell presenter, translator and direction; "Chema" Arce, muician; Damina Conde, singer: Ricardo Arce, musician; Juan Gabrial Arce saddle-maker; Bonifacio Arce, musician; Bottom Row, seated: Trudi Angell, la caponera; Dario Higuera, traditional saddlemaker; Teddi Montes, amiga and translator; Meg Glaser, Cowboy Poetry program and artistic director.